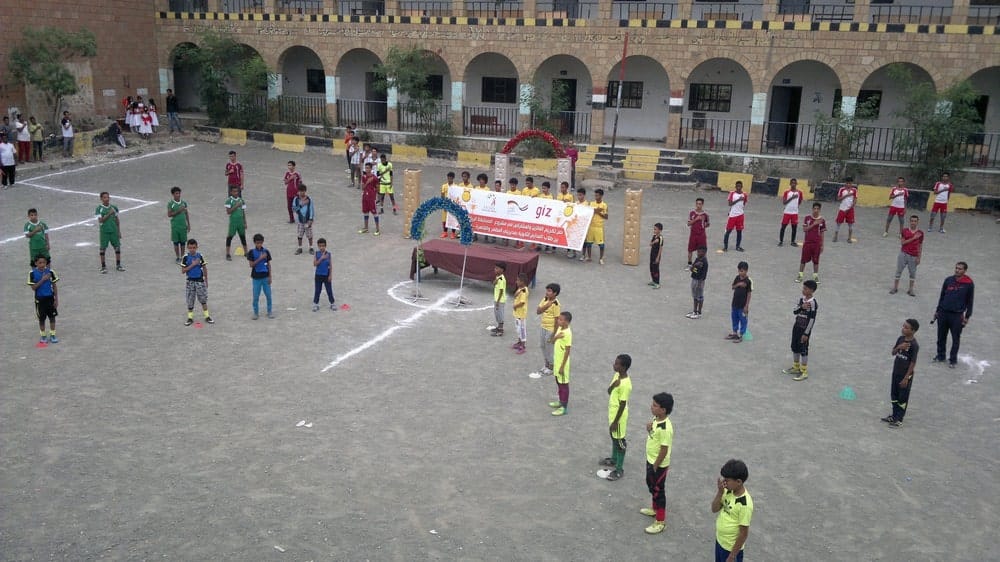 HONORING THE STUDENTS PARTICIPATING IN THE SPORT COMPETITION
A ceremony was held to honor the winners who participated in the school sport competition for the students who are affected by the conflict in Taiz city . This ceremony came as a conclusion for the sport competition project between the secondary school students in Cairo and Almodhafer districts in Taiz city implemented by IYSO and funded by GIZ with coordination with the educational office in the governorate .During the ceremony there was an artistic activities about this celebrating occasion . In this celebrating occasion the first , second and third winner sport teams were honored by tablet devices and appreciation certifications .
It is important to mention that the project aimed to enhance psychological backup for the students who are affected by the conflicts and integrates them with others in host communities , in addition reviving the sport school activities that had been stopped because of the current conflict in Yemen .